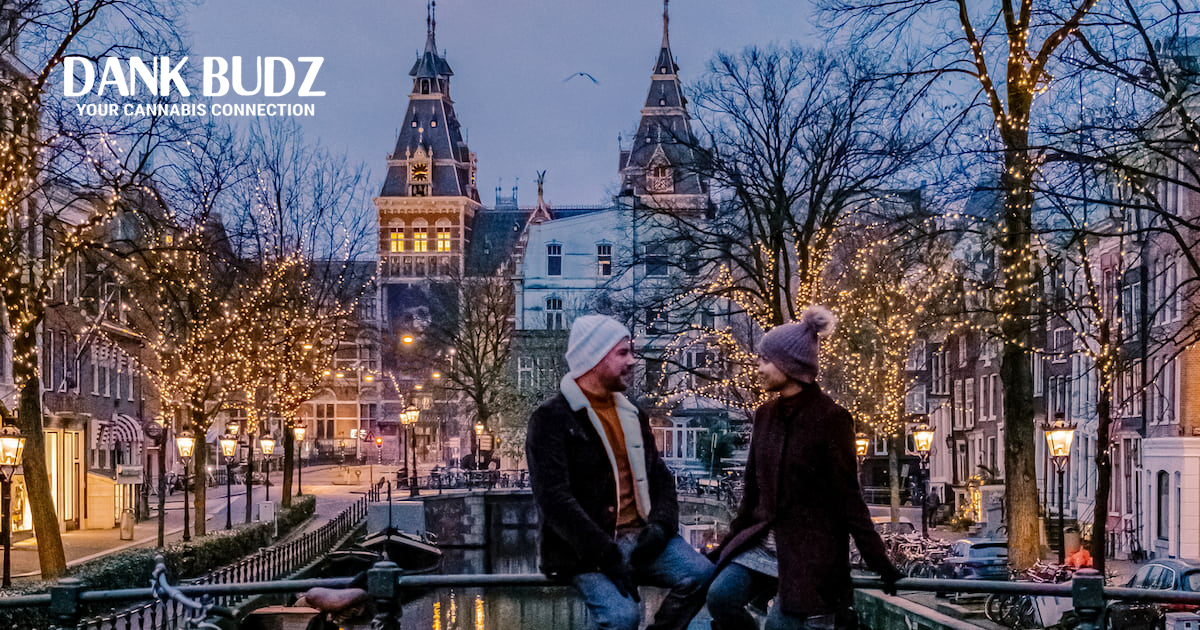 The world of cannabis has seen remarkable changes in recent years. As legalization spreads, more and more areas are embracing the culture that cannabis creates. The open-mindedness of some locations has led to an increase in tourism for those seeking a spot that genuinely embraces cannabis culture. If you are looking to plan your next get-a-way, you may want to consider some of these best places for 420 vacations.
Top Places for Canna Tourism
Canna tourism continues to grow and spread as more places offer cannabis-specific amenities, events, locations, and activities. Whether you partake occasionally or every day, there is something for everyone to enjoy. When it comes to finding vacation destinations that embrace marijuana, there are many possible options in the United States and internationally.
Best Spots in the U.S.
When it comes to finding the best stoner cities in the U.S., you have many options. Whether you are looking for cannabis-friendly cafés, clubs, or destinations, there is something for everyone when considering your next vacation. Of course, since legalization and laws vary from state to state, you'll still want to be mindful of their more specific laws, but in general, these are the most open places when it comes to partaking in marijuana while enjoying the other spots and activities these cities have to offer.
Las Vegas
I'm sure it doesn't come as much of a shock to see Las Vegas on this list since it is the "city that never sleeps." Las Vegas has long been a destination for fun with its expansive options for both adults-only entertainment such as nightclubs and gambling as well as kid-friendly activities. Cannabis is legal for all adults over 21. In addition, public consumption was recently legalized in licensed clubs, making places to partake in cannabis even more convenient.
Cannabition, a museum completely dedicated to all things cannabis, is also open to the public. It is both educational and fun and provides several great photo opportunities. Las Vegas is one of the most welcoming places for having fun. You can also visit Planet 13, the largest dispensary in the country. You'll think you've stepped into a cannabis theme park with both light and water shows available. You can also take a break and relax at Dana's Place, located in Las Vegas Relief. This is the world's first cannabis dispensary speakeasy. Another very popular dispensary in Las Vegas is Zen Leaf, with three locations.
Chicago
Another great tourist spot in the U.S. legalized marijuana in January 2020. Since then, dozens of stores have opened, and more are on the horizon. Chicago has a rich culture and numerous activities to fill each day of your vacation. So, whether you are looking to explore museums or eat at some of the most well-known destinations in America, Chicago has it all.
Seattle
Recreational cannabis has been legal since 2012, making this a perfect top place for canna tourism. Several cafes and shops offer cannabis and cannabis products and treats. This city is known for being a great summer destination. There is the famous Space Needle, as well as Pike Place Market. You can also visit many national parks and forests for fun summer activities, including biking, hiking, and kayaking.
Portland, OR
With a slogan of "Keep Portland Weird," it comes as no surprise that this area is cannabis friendly. There are several great places to eat and explore. Portland is full of amazing public art and Powell's Books, a bookstore that covers an entire block. In addition, high5Tours offers a party bus for guests that is open to cannabis consumption and takes you to the Columbia River Gorge and one of Portland's most famous waterfalls, Multnomah Falls. The gorge will be visible to you from the Vista House, a beautiful scenic overlook. The bus will also make stops at local dispensaries along the way to ensure you have everything you need.
You could also check out Puff Puff Pour by Oregon Cannabis Concierge. This fun-filled activity resembles food and drink pairings, but instead of food, it is weed. You'll be able to sample and pair three different strains with three carefully tailored beverages. Finally, if you like to keep things active, Mary Jane Fonda is a pop-up fitness experience that combines aerobics, yoga, and smoke sessions for a fun, active workout.
Denver
Colorado's legalization of marijuana was one of the most publicized steps toward cannabis acceptance. Since recreational legalization in 2012, the marijuana tourism industry has exploded. Denver has over 150 recreational dispensaries. In addition, Denver is a great winter destination. You can ski a range of slopes and unwind at a cannabis café to warm up and get cozy. There are several cannabis-specific activities in which you can participate as well. These include Puff, Pass, and Paint, which takes place in private homes and allows participants to smoke, vape, or partake in edibles and then learn to paint. They also hold Puff, Pass, and Bake classes that teach you how to make cannabis butter and other treats infused with the herb.
There are also several 420-specific tours available. For example, My 420 Tours has events where sushi- and joint-rolling are taught. You'll first be taught how to properly roll up your herb, be given time to partake outside, and when you return they'll teach you how to roll sushi so you can do it with ease. There are also cannabis-friendly choices for lodging. Some of the most well-known locations include Bud and Breakfast and Summit Recreational Retreat.
San Francisco
This location was one of the birthplaces of the counterculture movement in the 1960s. Since then, it has continued to be one of the most cannabis-friendly spots in the U.S. This location is terrific for its sights as well, including the Golden Gate Bridge, its famous hills, and the Northern California Coast.
Emerald Farm offers a Cannabis-Infused City Cruise Tour that is a popular tourist draw. The tour places you in a limousine and takes you to some of the most famous sites and attractions that focus on cannabis. This tour also provides its guests with superlative treatment at all the cannabis lounges the tour stops at along with some amazing discounts. When looking for a place to stay, Hotel Kabuki allows consumption on site.
Los Angeles
California offers several great spots for people looking for the best places for 420 vacations. With many dispensaries available, it is easy to get your hands on all the cannabis you need. Venice Beach is the perfect destination to unwind and take in the beauty that L.A. has to offer. Many clubs and lounges are cannabis friendly. L.A. also boasts some of the best food spots for when those munchies kick in. L.A. is known for its street food, markets, and upscale dining. You can also stay at The Standard, Hollywood, the first hotel with a cannabis dispensary. Moment Hotel is also cannabis-user friendly.
Must-See Spots Worldwide
While the U.S. has many top places for canna tourism, there is no reason not to consider traveling abroad. Cannabis legalization has been gaining popularity globally, providing several great locations to immerse yourself in a different place and culture and continue to enjoy your marijuana while doing so.
Montevideo, Uruguay
Uruguay was one of the first countries to legalize recreational marijuana use in 2013. Since then, the number of growing clubs and personal growers has exploded. You have to be at least 18 to partake, and while you can't buy legally, many local growers are more than happy to share. When in Montevideo, you can take the Cannabis Tour of Montevideo. This tour takes you to visit grow shops, local bars, and a marijuana farming site. A professional cultivator will speak to you on site, explaining the intricacies of the process. When in Montevideo, you'll want to try maté. This popular drink resembles herbal tea and is infused with cannabis. After partaking, you may want to consider exploring the Solis Theatre. The building is beautiful and has been renowned since it was built in 1856.
Vancouver, Canada
Marijuana is legal in Canada both for medicinal and recreational use. There are several great spots for authentic Canadian cannabis experiences, including the New Amsterdam Café and Underground Blunt Bros. You'll have to take a walk down Vancouver's "Pot Block," located on Hastings Street. Marijuana is generally readily available on the street or in stores where it is sold "secretly" and referred to as BC Bud.
Toronto, Canada
As one of Ontario's busiest cities, there is always something to do. There are several great cannabis cafés to visit, some boasting mouth-watering edibles that rival many local bakeries. When it comes to finding the marijuana hub of Toronto, the Kensington Market, Queen Street West, Scarborough Town Center, and the surrounding Toronto University create a must-see destination of widespread use and local vendors.
Nimbin, Australia
As the self-proclaimed cannabis capital of Australia, you won't be disappointed choosing this location for your next adventure. However, know that weed is still illegal in Australia for recreational use, though it's openly consumed in Nimbin. When you enter Nimbin, it's as if you've stepped back into the 1960s. You'll see a lot of tie-dyes, flower power signs, and smoke shops. In addition, Nimbin holds a yearly Nimbin Mardi Grass Festival, which has grown in attendance year after year. It is considered a haven for Australia's counterculture, providing a judgment-free place to unwind and enjoy.
Ibiza, Spain
Spain is considered one of the most cannabis-friendly destinations, especially in Ibiza. Ibiza is the worldwide capital of electronic music and clubs, making it a perfect party destination. Marijuana is easy to purchase and can be enjoyed on its beautiful beaches or at a nightclub.
Amsterdam, Netherlands
This location has been ahead of the curve for decades when it comes to cannabis acceptance. Marijuana is completely legal and readily available in many cafés. When it comes to finding the perfect café, you'll never run out of options. There are hundreds of shops that openly sell cannabis and cannabis-infused drinks and food. There is something for everyone in Amsterdam, including shops, museums, and restaurants. The Cannabis Cup held every November is a big draw for tourists looking to experience one of the largest cannabis-specific trade shows.
Start Planning Your Next Cannacation
The possibilities are truly endless when it comes to top places for canna tourism. Whether you are looking to stay in the U.S. or travel abroad, as you can see, you have several great options to choose from. As legalization continues to spread, we'll see more cannabis-specific options available for travel and leisure.
Where is your favorite cannabis friendly place to visit? Have you ever been to any of the above locations?