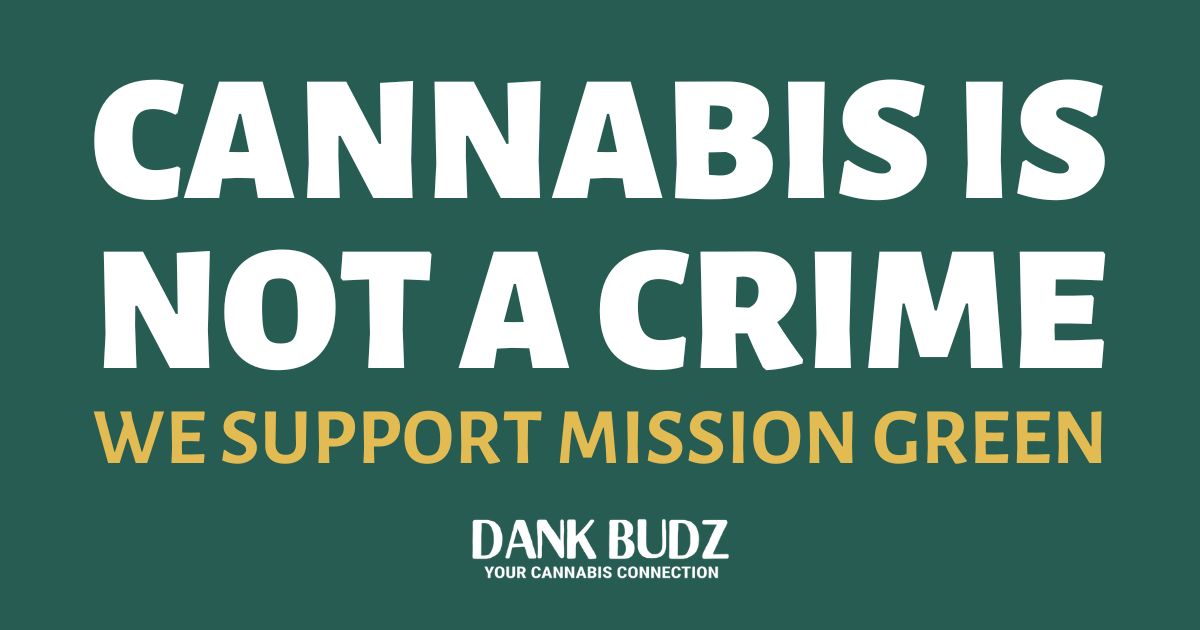 As of October 2022, 31 states and the District of Columbia have decriminalized low-level marijuana offenses, typically removing the possibility of jail time at least for first time-offenses, though the possibility of a fine or a criminal record remains in some places. On Election Day in 2012, Colorado approved of legalizing the recreational use and sale of cannabis, making the state the first in the U.S.Eighteen other states, Washington, D.C., and Guam would go on to legalize the drug in the next 10 years.
Despite these steps forward and the major progress in recent years and months, cannabis is still illegal on a federal level. Though the societal views on cannabis are shifting rapidly, there remain thousands of people incarcerated for cannabis-related offenses, even in states that have since legalized cannabis.
Verano and Cannabis Change
Incarceration for defunct cannabis laws ruins lives over a plant that is now legal in many states and is often used for recreation and therapy. State dispensaries are earning profits despite the federal status of cannabis, while thousands of people remain wrongfully incarcerated in prison.
An organization called the Weldon Project has been working on an initiative known as Mission Green, designed to fight for cannabis clemency. Both the Weldon Project and Mission Green have partnered with many businesses and officials in an effort to bring more attention to this issue.
Verano's Zen Leaf dispensary partners with The Weldon Project. It includes an initial donation of $50,000 and Zen Leaf will match (up to) $13,000 in customer-generated donations, leveraging its dispensaries spanning 13 states. The fundraising campaign is exclusive at Verano's Zen Leaf and MÜV dispensaries.
"You can have a direct impact on Mission Green and cannabis reform. On the first Friday of each month, we are fundraising for this remarkable organization at all 100 Verano dispensaries (and growing) nationwide. When you visit MÜV, or our sister Zen Leaf dispensaries, you will have the opportunity to donate $1, $5, or $10 along with your cannabis purchase."
What Is the Weldon Project?
Weldon Angelos has intimate knowledge of the experience of serving time for a nonviolent cannabis charge. He founded the Weldon Project in response to his experience, fighting for others that have suffered as he did. Though Angelos himself has seen an end to his incarceration, he knows this isn't true for thousands of people.
The Weldon Project is his attempt at raising awareness and rallying for those still in prison, trapped within the criminal justice system for nonviolent offenses that may no longer be considered crimes. With the growing legalization of cannabis, Angelos feels confident that circumstances for those still imprisoned for cannabis-related offenses should also improve.
The Weldon Project is a nonprofit organization that aims to inform others about the gross inequalities of cannabis charges and bring financial aid to those suffering. Today, the Weldon Project is also behind the Mission Green initiative. The initiative's mission statement further explains the continued focus on social justice and social equity within Mission Green. Their clemency campaign intends to provide relief and secure the release of those incarcerated for cannabis-related offenses, as well as providing resources to better the futures of those individuals.
The Story of Weldon Angelos
In 2003, Weldon Angelos was a rising twenty three year old star with a promising career in the music industry, producing music and working on album collaborations with Snoop Dogg, 2Pac, P!nk, and Nas. As he moved towards the top of the industry, Angelos was selling cannabis to help pay his bills until his career stabilized. Unfortunately, his connection to the rap world made him a target for the federal government. He was arrested in 2003 for selling cannabis to an informant.
There were three separate transactions with the informant, totaling $300. The total amount of cannabis sold weighed in at a little over a pound. Despite the relatively low dollar amount of his offense—and thanks to the ever-expanding War on Drugs—prosecutors turned those three transactions into twenty separate federal crimes. Charges included five counts that carried a minimum sentence of 105 years in prison after conviction.
Weldon Angelos was convicted of 16 of the charges and received a mandatory fifty five year sentence. This seemingly low-level case ended with an incredibly harsh sentence, especially considering it was his first conviction, cannabis or not. The disproportionate sentencing brought national attention to the case and to Weldon himself, bringing him allies from all over the political spectrum. The presiding judge, Bush-appointed conservative Paul Cassell, considered the sentencing to be unjust and illogical and resigned his position after the sentencing to advocate for Angelos' release.
In fact, many advocated for Weldon Angelos' release, from government officials and activists to celebrities and media outlets. The case also prompted a national movement aimed at the reform of the US criminal justice system. Weldon Angelos was a symbol of justice reform for many. He was released from imprisonment in 2016 after 13 years behind bars. In December 2020, President Trump fully pardoned him.
Cannabis Industry and Legal Justice
America's relationship with cannabis has been a divisive one. Some are hugely frustrated by the thought of people sitting in prison for charges related to a substance that many professionals view and approve as a solution for anxiety, depression, physical pain, and a number of other symptoms.
Angelos sees the contradiction throughout American society. There are those who have suffered and been punished due to their relationship and advocacy. And, there are those who are currently profiting from the sale of medical and recreational cannabis. Angelos feels that those now profiting from cannabis have a responsibility to help those who have not been as fortunate for their relationship to cannabis. And, like Verano, many industry leaders have accepted responsibility, making motions to raise money and awareness.
Fighting For Cannabis Clemency
Clemency is defined as the power to pardon or commute a sentence, either by reducing the length of a prison sentence or by providing a full pardon for the crime. Clemency is an incredibly important aspect of the judicial and criminal justice systems, especially in cases of unjust sentences. Cannabis clemency, then, refers to leniency towards those convicted of cannabis-related offenses. Considering the ongoing changes in cannabis' legal status, clemency is becoming an increasingly beneficial option.
Cannabis clemency, as mentioned, can result in a reduced or pardoned sentence or even an outright dismissal of the relevant charges. Though it isn't available in every jurisdiction, the more the decriminalization of cannabis spreads, the more clemency grows as an option for those incarcerated. Many people can find a second chance in cannabis clemency, especially individuals who are incarcerated for minor offenses.
Clemency can allow those people to move forward toward the future without being held back by the stigma and limitations that come from a criminal record. Mission Green wants to make pathways for the opportunity to secure sentence reduction and pardons, as well as provide legal help, support services, and programs for re-entry to further ensure the success of these individuals.
The Purpose of Mission Green
The purpose of Mission Green is to remedy the injustices done to individuals incarcerated for cannabis violation. Mission Green aims to right the wrongs caused by disproportionate sentences and advocates for the pardon and expungement of cannabis-related charges. Beyond that, Mission Green aims to improve life for individuals after clemency, as well. Cannabis clemency will allow second chances for people, but Mission Green believes in instituting support systems to ease their transition to a normal life.
To help, the Mission Green initiative partners with countless prominent figures and governmental leaders, and collaborates with many businesses in the legal cannabis industry. The initiative is currently working with the Biden administration to further cannabis clemency. A key component of Mission Green is the Hand Up program, which gives support to inmates and reassures them that they have many people on their side.
The Weldon Project speaks to a range of advocates, including politicians, entertainers, athletes, reform heroes, etc. However, the ultimate goal of freeing those who have been prosecuted and persecuted continues. It requires the participation of all of us, especially those in the cannabis community.
Help Dank Budz Support Mission Green
Dank Budz is proud to support the Mission Green initiative. Together, we have a voice, and we will use it to advocate and support others who are using their time, resources and platforms to raise awareness and spread the message. Cannabis is not a crime.